An observational safety study to describe the diarrhoea related discontinuations of extended adjuvant neratinib in HER2+ early breast cancer.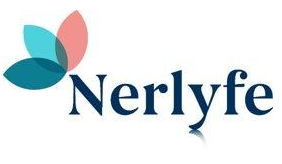 Multicentre, multi-country, prospective, observational, post-authorisation safety study to describe the incidence of discontinuation due to diarrhoea within the first 3 months of treatment with neratinib, in adult breast cancer patients treated in extended adjuvant in a real-world setting: the NERLYFE study..
Hide study title
Brief
summary
HER2+ breast cancer is a subtype of breast cancer which represents approximately 15% to 25% of breast cancer worldwide. In patients with early-stage HER2+ breast cancer, a pivotal clinical study demonstrated that the use of neratinib (Nerlynx®), following (neo)adjuvant trastuzumab based therapy improves clinical outcomes of patients. However, neratinib is known to induce diarrhoea, its' primary side effect. As a consequence, pharmacovigilance activity is performed to better characterise and minimise the risks of diarrhoea associated with the neratinib administration.
In this context, the purpose of this observational, prospective study is to describe the diarrhoea related discontinuations during the use of extended adjuvant neratinib in the real-world setting.
Therapeutic area :
Oncology
End Date / Planned study Completion Date :
January 2026
CT.gov Number :
EUPAS41584
Countries :
Austria
Czech Republic
Germany
United Kingdom
Contact
Us
Need more information , click on the button to have access to the contact form.
Access to
Lay Protocol Synopsis
Un résumé du protocole rédigé en termes simples et décrivant les objectifs de l'étude vous est proposé.