Typical journey

of a study participant

By participating in a clinical trial, you may help yourself and other people affected by the same or a similar medical condition.
The decision to join a clinical trial is yours. Before you decide whether to take part in a clinical trial, it is important for you to understand why and how the research is being done and how you can be involved.
The information below takes you through the steps of the typical journey of a trial participant.
1. Searching for

information about a study

You can find information about the clinical trials in your disease by talking to your doctor or to patient advocacy groups. 
You may also visit searchable registries such as https://euclinicaltrials.eu/search-for-clinical-trials or ClinicalTrials.gov and for trials conducted by Pierre Fabre, you can use our clinical transparency portal: 
A list of all Pierre Fabre clinical studies that are recruiting participants or plan to recruit shortly can be found here , together with a lay protocol synopsis. 
Clinical trials are conducted at multiple sites and in many different countries. You can look for a trial site near your location. Usually, clinical trials take place in clinics or hospitals with specialization in a certain disease. 

Once you identify a trial, you will be able to share and discuss the information on the trial with your Doctor and in some cases you can contact the trial site or the study coordinator, and express your interest in being involved. It is a good idea to make a resume of your situation when writing to them to allow a preliminary evaluation. If this information is not available or if you need any assistance such as to find a trial site near to your home/country or be referred to the principal investigator of the trial you can use the Pierre Fabre contact form for Pierre Fabre sponsored clinical trials.
2. First information visit / Contact

with the trial site team

Each clinical trial has its own requirements for who can participate. These are called eligibility criteria. They must be fulfilled to ensure that participants are homogenous (no large differences between them) and the population of the trial well defined. In the same time, people with other disease than the one treated in the trial might be excluded for safety reasons.

When you discuss with the trial team you will be informed about main eligibility criteria, trial objectives, trial procedures, potential risks and benefits, and potential side effects of the treatment. In some cases, early efficacy results are available for the new therapy (s) tested in trial. 
You should not hesitate to ask any question you have about the trial to find out whether you would like to participate.  You can find examples of questions you can ask in the FAQ section (add link to FAQ):
You may want to discuss your participation in the trial with your doctor, your family, and friends. You may also want to discuss with a patient advocacy group or with other patients who have previously taken part in clinical trials.
In the same time, you will be asked to give information about your disease. If based on the preliminary information the trial fits to your disease and condition and you wish to take part in the study, you will discuss with the trial team the next steps of the consent and screening process. This will involve appointments at the hospital/study site.
3. Informed

consent

At your appointment at the hospital or clinic, the study coordinator or a member of the medical team will inform you on the benefits and risks of participating in the trial and will explain you how your rights, safety, and well-being are protected during the trial. All this information is detailed in the document called Informed Consent Form.
A member of the trial team will walk you through the Informed Consent document and answer any questions you may have. You can take as much time as you need to review this document, take it home and discuss it with your family and friends.
If you decide to participate, you will be asked to sign the Informed Consent Form. This is to confirm that you understand the trial and are willing to continue with screening and to take part in the trial if you are eligible. The ICF is not a contract: keep in mind that you are free to leave the trial at any time and for any reason. Leaving the trial will not affect your regular medical care.
After signature of the Informed Consent Form, the trial will start and the screening process will take place.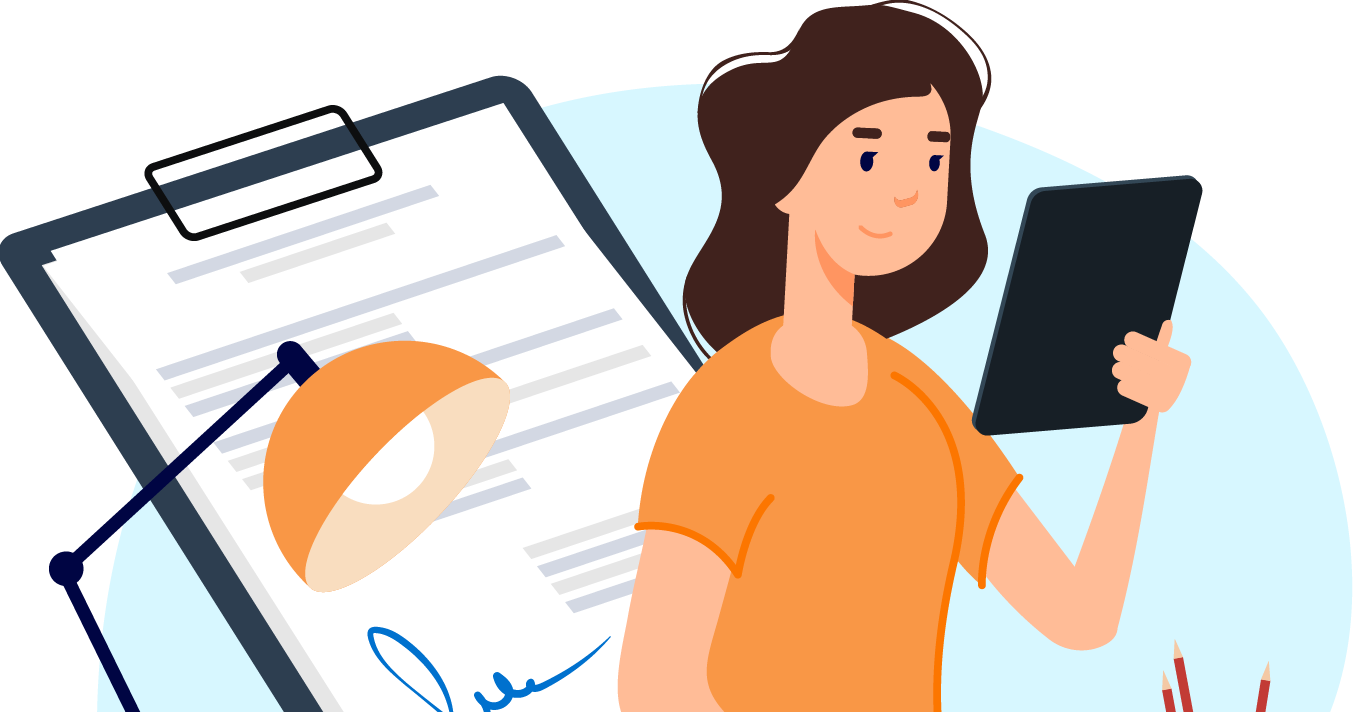 4. Screening

period

During screening process, you will visit the hospital to confirm whether you meet the eligibility criteria and are able to participate. This may include a more detailed review of your medical history and health check. It may also include blood sampling, scans, biopsies and other additional tests related to your disease.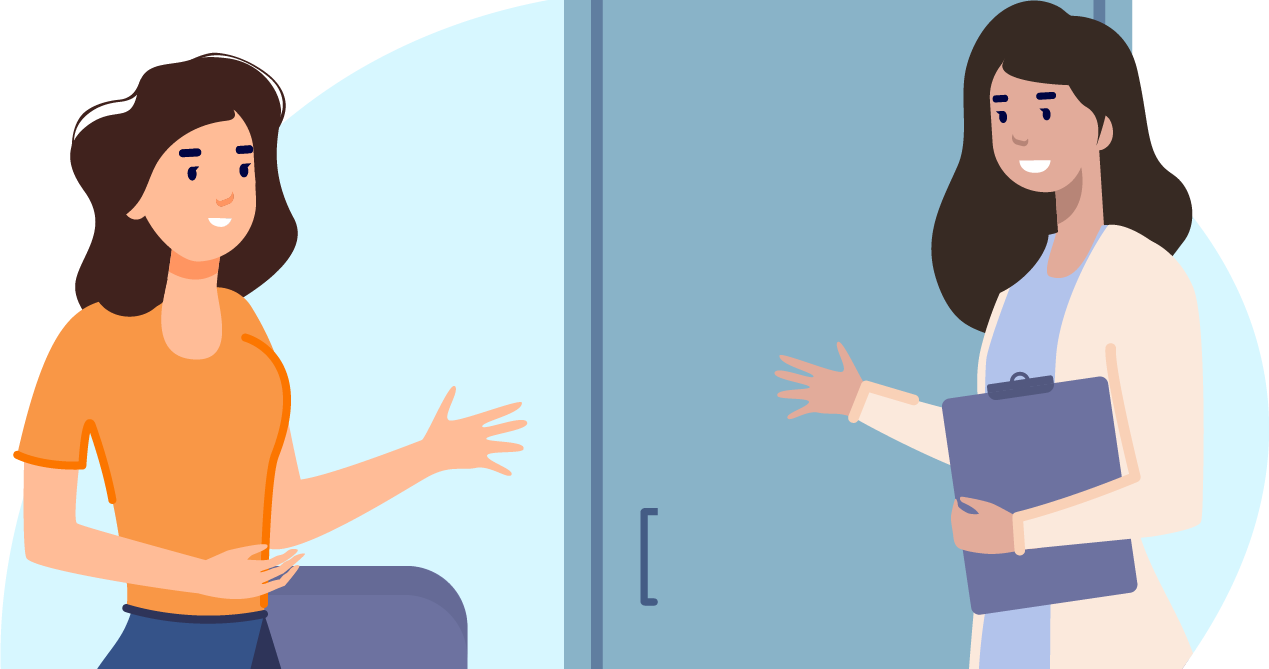 5. Entry (Baseline/

randomization

) visit 
If after the screening period you are eligible and still consent to participate in the trial, you will receive the studied drug or, according to the trial, you will be assigned to one of the treatment groups. 
Depending on the stage of drug development it might be a trial that includes a comparison (control) group. The comparator may be the 'standard of care,' e.g., the established treatment that is currently used for your disease or a placebo (a look alike the studied drug but that does not contain any active ingredients). 
If you participate in such trial, you should be assigned to one of the groups by a process called randomization. Randomization means that participants are assigned to a treatment group by chance rather than by choice.
These aspects would be however discussed earlier so by this step you need to be fully aware about the use of control and randomization in the trial you are going to be enrolling.
The trial you enter may be blinded: A blinded trial is a trial where the participant or/and the investigator and data evaluators do not know which drug has been assigned.
Examinations performed before treatment assignment provide a description of your basal condition at study entry. These results will be used as reference to assess the evolution of your disease and to characterize any change in your condition.
That is why the Entry Visit is often called the Baseline Visit.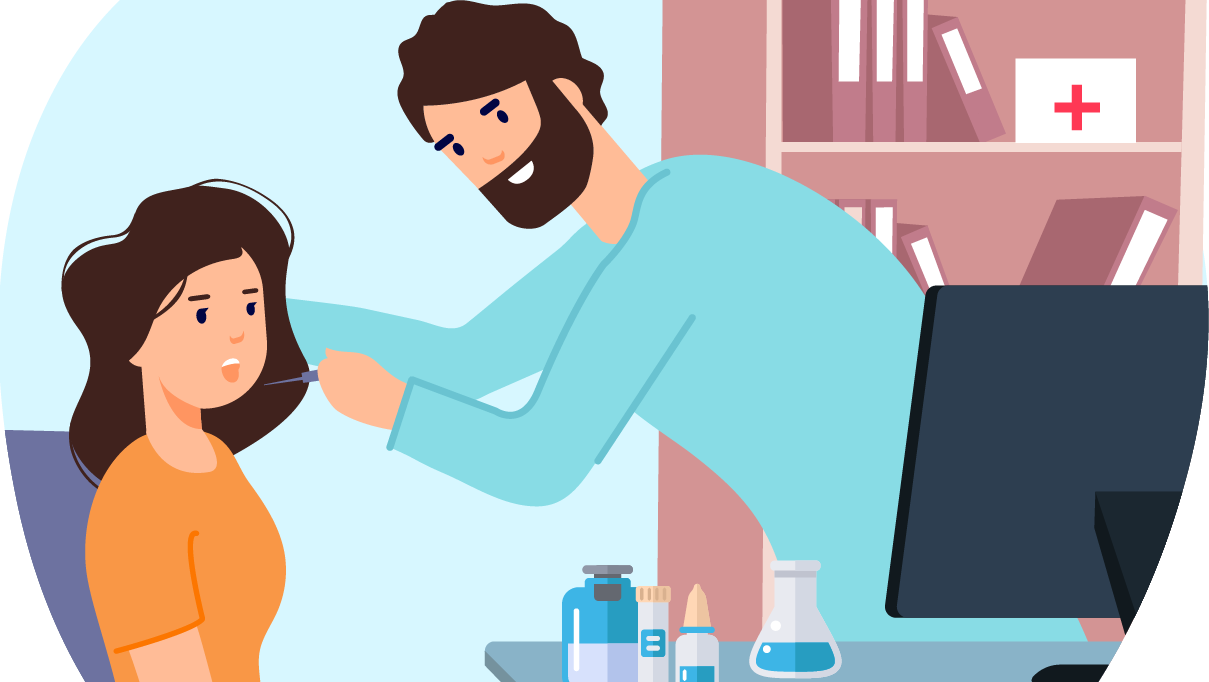 6. Treatment and regular visits

on treatment period

During the trial, you will need to visit the study site regularly and/or have phone calls or virtual consultations when both the efficacy of the drug as well as safety check will be performed (any unwanted effect the treatment may have on you). The frequency of visit to the study site and the type of tests you may have depend on the trial (e.g., imagings (CT scan, radiography, MRI.), blood samples for laboratory tests, electrocardiogram, physical examination) and this is performed in accordance with the study protocol.
You have the right to have access to your personal data collected during clinical trial. However, if the trial is blinded the treatment you are treated with would be disclosed only in certain conditions and if deemed necessary for your safety (e.g. serious side effect).
At the end of the treatment period or at the end of your participation, trial specific checks of the effects of the treatment will be repeated (likely the same as the procedures at the entry visit) to understand the treatment effects on you over time.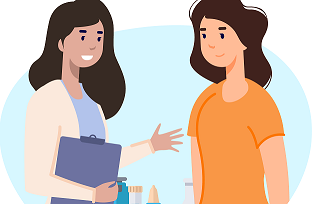 7. Follow-up

visits

Some studies have a 'follow-up' stage, to check on the well-being of the study participants beyond the treatment period and also some specific tests may be repeated to assess whether the study medicine works beyond the treatment period.
If your study includes such a stage, you may receive phone calls or have to visit the study site again. Some additional procedures may be needed.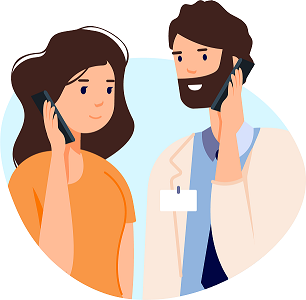 8.

Trial results and disclosure
When your participation in a trial ends, you will discuss with the trial doctor (investigator) and your doctor about the next better care and treatment options for you depending on your condition.
Once all individual participants have completed the trial, the information and data collected will be analyzed all together by the Sponsor to obtain the trial results and findings. The length of a clinical trial varies and depends on what is being studied. Therefore, results may take some time after your participation before they are available.
In addition, though you may have completed your participation in the trial, this trial may be still ongoing for the other participants. During the informed consent process, you should have been told the expected duration of the trial.
Making all trial results available, whether positive or negative, is an ethical scientific and regulatory obligation for the Sponsor. You can have access to them via several ways:
Aggregated results
•    Aggregated results are presented in a Clinical study report. At least the synopsis of this Clinical Study report is then transmitted to the Health Authorities.
Both technical and non-technical Results summaries of completed Pierre Fabre clinical studies are available here Pierre Fabre clinical trial transparency page) index).
•    Results can be written into articles that are presented at scientific meetings and published in medical journals. They can be freely available or they can be accessed with a fee (PubMed).
•    Studies results are accessible on public registries such as ClinicalTrials.gov and Euclinicaltrials.eu or EU Clinical Trials Register and Encepp.eu. according to regulatory requirement and Pierre Fabre disclosing rules specified in our commitments 
•    Results are available in a non-technical and easy to understand document called Plain language summaries results (Xref Pierre Fabre clinical trial transparency page)
For Pierre Fabre-sponsored clinical studies that started or were ongoing after January 2020, Plain Language Study Results Summaries are available here (Xlink to page clinical study index) and on public websites such as that of the EU clinical register.
Additionally, study participants and their families can ask the study coordinators to make them aware about the study results once they were published 
Individual results
•    You can ask your trial doctor for your results. If you participated in a blinded trial, which means that you and/or the investigator don't know which treatment has been assigned, you will also get information about the treatment you received. 
9. Thank

you!

Clinical studies, and the medical advances arising from them, cannot happen without courageous people like you.
Taking part in a clinical study can seem daunting, but your safety and well-being are our primary concern.
Pierre Fabre studies are rigorously designed, conducted and monitored.
We are committed to sharing the results of our studies with the participants, in a way that they will understand.
We thank you very much for considering being part of a Pierre Fabre clinical study.